Hey Gleek.io fans, the app just got a major update! What's new?
Completely new layout engine (based on Mermaid)

Diagrams are generated much faster than ever before (like lightning!)

Added option to save diagram as an SVG image

Added option to fit diagram into screen window (without scrollbar)
Try it out yourself and create a new diagram create a new diagram.
What's next in the Gleek.io roadmap?
One reason for such a big update is that it gives us opportunities to add lots of new features more quickly. So what's our plan for Q4 2020?
Add shapes for sequence diagrams (most-asked feature in 2020)

Better support for entity-relationship diagrams and flowcharts

New template gallery with diagram examples (how-to guides)
I have diagrams created in Gleek.io. Will those work as before?
Yes, all old diagrams will work just as before. The only difference is in the look-and-feel of the shapes and connection lines.
For instance, the shapes of 'actor' or 'queue' have changed their layout style, while the syntax has stayed the same. So you would use example:actor in the syntax to create actor shape and example:queue for queue shape.
New vs old images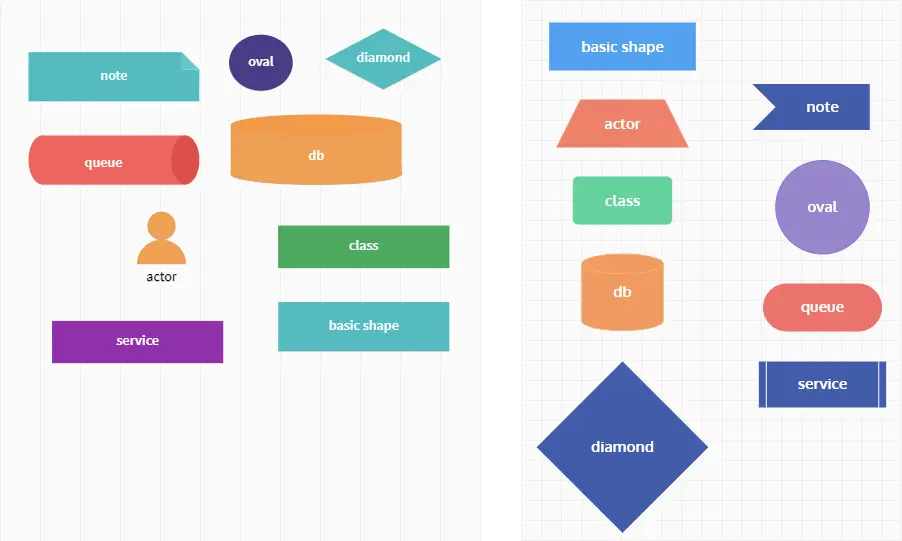 Make your own diagram with Gleek.
Keep sending us your feedback
Thank you for all the feedback. We are committed to improving the Gleek.io app in the following months so we've put a feedback button right into the application. Your feedback is crucial to us and we look forward to receiving it.
Okay, time to diagram!
Check out Gleek.io now and you'll see how fast it is to add new diagram shapes. Just click the button below to start.
Happy diagramming!
Gleek team
Related posts